Section Leads and Accompanist
Sopranos – Catherine Crouch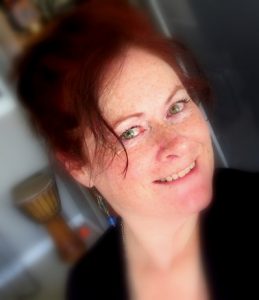 From an early age, Catherine has been performing as a choral singer and as a soloist. Her music studies started in Toronto, Ontario at the Royal Conservatory of Music and since moving to Vancouver in 1992, she has studied under Lars Kaario, and has been coached by Ray Nurse, Ellen Hargis, Geordie Roberts and Doreen Oke. Highlights of Catherine's professional life as a singer include being section leader and soloist in Laudate Singers for 17 years and touring Europe with the Capilano University Singers for 4 seasons and performing as a soloist in their concerts. Catherine was a soprano section leader and soloist for five years in the award-winning Christ Church Cathedral Choir in Vancouver. Her other choral credits include Elektra Women's Choir with Morna Edmundson, the choirs of St. Andrew's-Wesley United Church, Ryerson United Church, the Holy Rosary Cathedral Quartet, and Festival Vancouver Chorus. Presently, Catherine is thrilled to be the soprano section leader with the Vivaldi Chamber Choir under Edette Gagné. Catherine's love of teaching and exceptional reputation has resulted in a thriving private voice studio for over 15 years in North Vancouver where she holds annual master classes and recitals for her students. www.ccvoicestudio.ca
Altos – Maria Golas
Maria grew up in the rural community of Fisher Branch, Manitoba, where she received musical training in piano and voice from an early age. She moved to Vancouver to study at the University of British Columbia, and graduated with her Bachelor of Music degree in 2019. With a rich background of performance in solo voice, choir, piano, dance, and poetry, Maria has a special love for choral music and the emotional connection it fosters between musicians and audiences. Maria is currently a member of the Vancouver Chamber Choir, the Laudate Singers, and the self-directed VanDeca Vocal Ensemble, alongside her work as a rehearsal assistant with the Vancouver Bach Children's Chorus. She is excited to sing with Vivaldi Chamber Choir this season!
Tenors – Steve Froese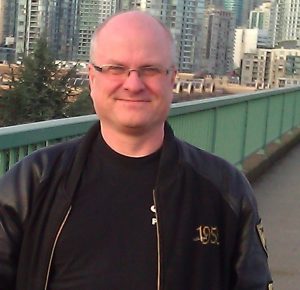 Steve's musical journey began with violin lessons starting at age 4. Since then he has become an accomplished multi-instrumentalist and vocalist. Steve's main passion is singing, and he works professionally as both a countertenor and tenor. He has sung his way across many musical genres, from musical theatre on Broadway to Oratorio and early music. He has worked with the Vancouver Cantata Singers, Richmond Chorus, Westcoast Mennonite Chamber Choir, St. Andrew's Wesley Vocal Ensemble, St. Mary's Kerrisdale Choir, and Chor Leoni. When not making music, Steve works as an Engineer, RV technical columnist, and occasional computer programmer. He is excited to re-join Vivaldi to lead the tenor section this season after a long hiatus.
Basses – Philip Wing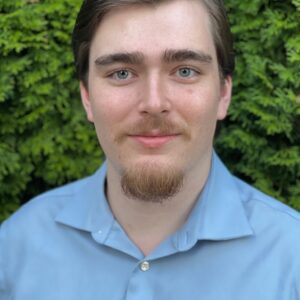 Born and raised in Vancouver, BC, Philip Wing is excited to join the Vivaldi Chamber Choir team! Philip is a classically trained bass who has sung in and with multiple local choirs, including the Vancouver Youth Choir, Chor Leoni, the Shaughnessy Heights United Sanctuary Choir, and two years with the UBC University Singers. Philip has recently completed his Master's degree in Opera Performance from the University of British Columbia, having sung roles such as Vodnik in Dvorak's Rusalka, and Figaro in Mozart's Le nozze di Figaro. His favourite large choral/operatic work is the Verdi Requiem.
Accompanist – Barry Yamanouchi
Barry graduated with a B.Mus. from U.B.C. and a M.Mus. from McGill University with a major in Sound Recording. Along with the Vivaldi Chamber Choir, he accompanies several choirs including the Orpheus Male Voice Choir, the North Shore Chorus and the Coastal Sound Music Academy Children's Choir. He has been music director at Cliff Avenue United Church and Christ the King Anglican Church and has played in many musicals for theater companies such as Theater Under the Stars, Royal City Musical Theater, North Shore Light Opera and the Fraser Valley Stage Productions. In 2014, Barry received the Joyce O. Macguire Award from the BC Choral Federation for outstanding, long-term service as a choral accompanist.