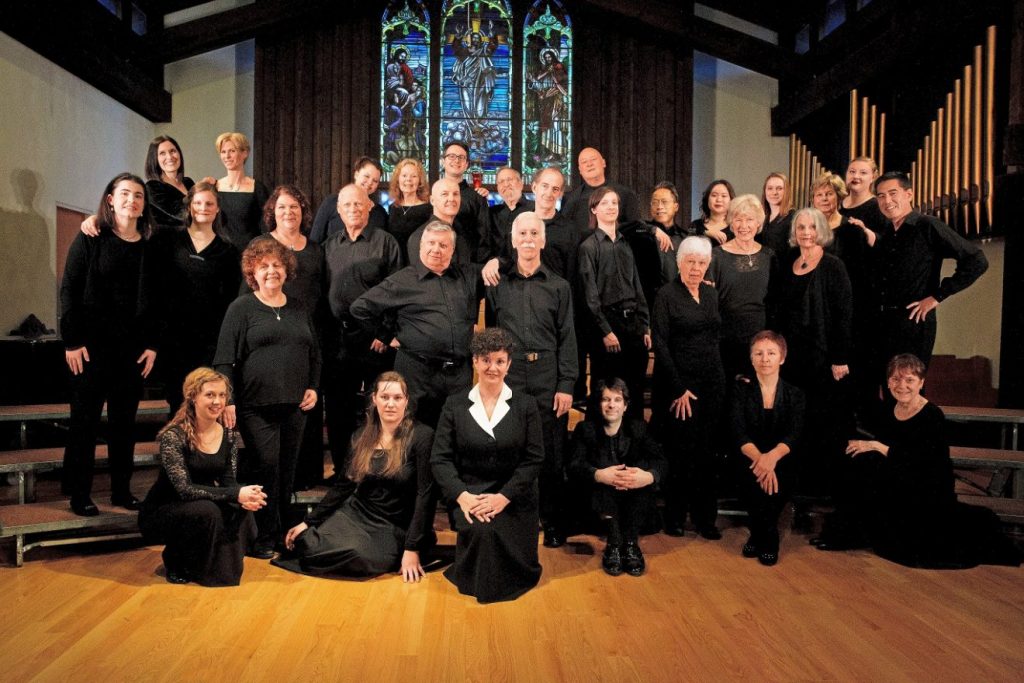 (Photo: Diamond's Edge Photography)
Vivaldi Chamber Choir is a well-established, not-for-profit, auditioned community choir of 35 voices that has been delivering quality choral music for over 30 years. It is governed by a volunteer Board of Directors elected from the membership. It received its incorporation under the BC Society Act in 1991 as "The Greater Vancouver Vivaldi Chamber Choir Society". Members pay dues by term or by season, and many donate funds to help sustain the choir's operations.
Click here to read about the choir's Founder, Rita Radzikowski, and past Directors.
Concerts
Concert repertoire ranges from early music to contemporary presented a cappella or with piano, organ, small instrumental ensemble or orchestra, and frequently with vocal soloists. The choir performs in a wide range of languages and often includes works by BC arrangers and composers.
The choral season runs from September to June with weekly rehearsals in St. Helen's Anglican Church, Point Grey, to prepare a total of three programs, usually with two ticketed concerts for each program. Charitable outreach concerts add to the season.